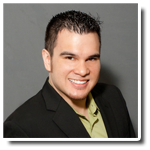 I'm not a parent, but I have had "kids" for many years. Over the past ten years that I've been a mentor, it's never easy to hear my students say that they are in an unhealthy relationship. But no matter how difficult it is to hear, it's so much more important to talk about--and also much more important to listen--to what they have to say.
I have had the amazing opportunity throughout my life to talk to some adults I am close with about how to talk to their children about tough issues. Many times it depends on many factors, such as the topic, the strength of the relationship, the timing, the way to voice a concern, and many other factors. Even through all of those individual factors, there are still some consistencies across all guidance I have given throughout the years.
Throughout the month of February, I will have this series called "Talking to Your Youth" where I will provide insight and different strategies you can use to talk to your youth about tough issues. Here at Safe Shelter of St. Vrain Valley and the Teens Ending Relationship Abuse (TERA) Program, we specialize in talking to youth about relationships and teen dating abuse, but my hope is these little pieces of insight will help you with whatever it is your youth are going through.
So stick around and keep visiting this blog for more posts on this series!