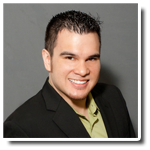 It's February and that can only mean one thing: Teen Dating Violence Awareness!
..... Ok, it can also mean a lot of other things, but here at TERA, it's all about educating our community about the prevalence of teen dating violence.
The TERA (or Teens Ending Relationship Abuse) Program here in Longmont, Colorado has been in existence since 2008. A group of young people at a high school here in the St. Vrain Valley School District chose to partner with Safe Shelter of St. Vrain Valley for their FBLA (Future Business Leaders of America) Capstone Project. These students took it upon themselves to visit schools in the district and educate their peers about teen dating violence and what community resources were available.
And here we are almost six years later and still working hard!
My students in the TERA program are quite extraordinary people, and it's not because of their grades or extracurricular activities, it's because they have decided that decreasing the prevalence of teen dating violence was something they wanted to be a part of. We have had so many discussions about the things they're seeing in their peers' romantic relationships, and we believe some of these behaviors are becoming alarming. No student (no ONE) deserves to be abused, and we are shocked when we see that 33% of all teens in the U.S. will experience dating abuse this year. It is our goal to reduce the prevalence of teen dating abuse in our community so that our students grow up in the happiest and healthiest environments possible.
So thank you for visiting our website, and we hope you will strike up conversations about dating abuse with your children, your grandchildren, your students, or even youth you come across. This cannot fall onto one person to do all the work, it must fall onto our community.
JP Butler is the Outreach Coordinator for Safe Shelter of St. Vrain Valley and the TERA Coordinator.